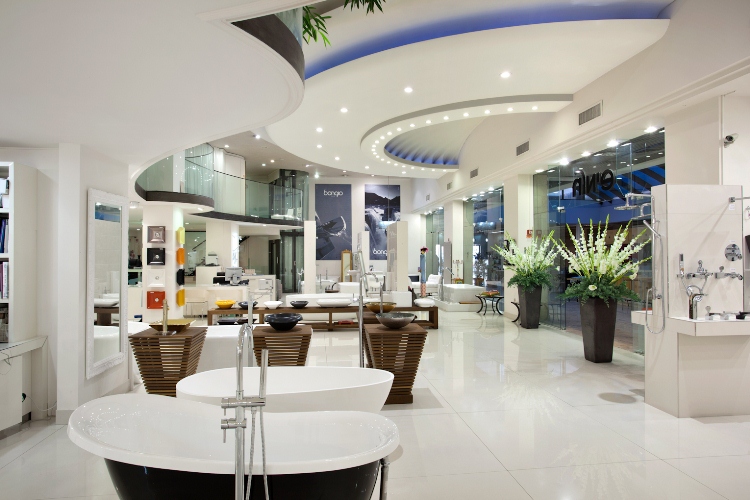 Showroom

When Halamish moved over to her new home at the Bnei-Brak industrial area, she created for the benefit of her clients – 3 large showrooms, each next to one another, over an area of 1,400 sqm. In these huge premises anyone, from the private customer to the designer or architect, can find something suitable to fit his taste, out of the thousands of items and artefacts imported from many sources around the world.

Halamish' display showrooms are divided into focused product areas, which makes it easier for our clients to examine and choose the right products for him/her. A prospective client could check out our sink area, with its display of dozens of different models of sinks or the baths area, where he/she can quietly examine the selection and concentrate on choosing the type of bathroom which best suits his/her needs; in the faucets area he/she will be surprised to find a complete wall displaying all kinds of different faucet designs for bathrooms and kitchens.

Moreover, to make it easier for our clients who are in the process of renovation, we have created dedicated rooms as part of our showrooms, where optimal, comprehensive solutions can be found for entire spaces. You will be fascinated by dozens of dedicated rooms offering a large variety of design options, from styles of bathrooms to toiletries offering completely different designs, to match your perfect taste.

You can take a tour of our showrooms accompanies by one of our dedicated sales people. Halamish has a professional, reliable veteran sales team which have dedicated themselves to years of expertise in the areas of home design.